Creating a Photo Gallery
You can create a photo slide show with Adobe Photoshop Elements. The images you want displayed in a slide show should be in a folder - all images will be displayed.
Select File > Automate > Photo Gallery and the following dialogue box appears.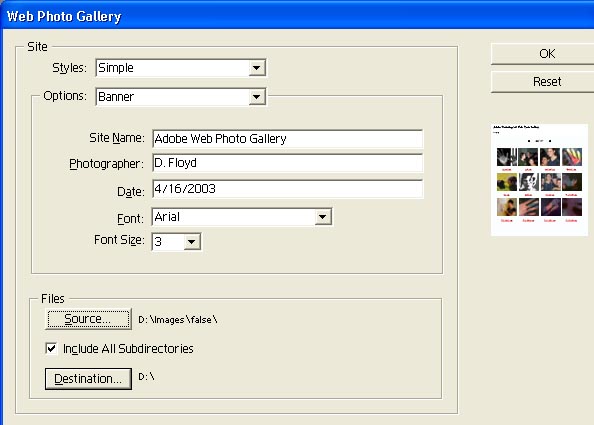 You have several options but the important ones are selecting the Source folder and the Destination folder for your gallery.
I have selected the bogus web site images web site as my folder and have saved the slide show gallery on drive D.
The image below shows how the gallery is created.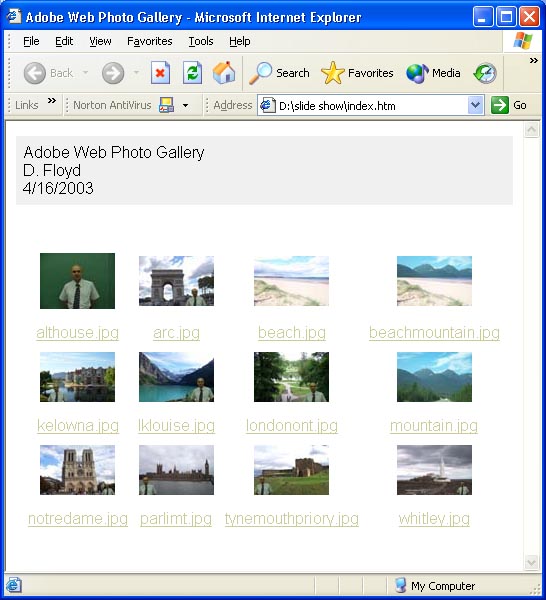 Double click on any image and the slide show starts. You can navigate the slide show using the arrows on the screen as shown below.